Commercial support for private customers
Would you like to know more about our products and how you can make your home smarter and your life safer, more comfortable and more energy-efficient? Get in touch with one of our approved installers or a sales outlet in your area.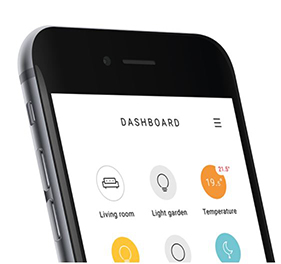 Product in the spotlight
Niko connected switch
Switching lights on and off or dimming them - it's now possible wherever you are. From now on, your garden lighting, sun blinds, roll-down shutters and socket outlets are controlled in an instant. Because with the Niko connected switch app, you've got all your switches in your pocket.